Michael M. Belko: Executive Director & President
Michael has been involved in charitable activities from a young age. Mainly volunteering through his church, he has served the homeless population in South Jersey by organizing food drives, clothing drives, toiletry drives, and feeding the homeless with a program called Feed My Sheep. Charity and service have always been on the forefront of Michael's life, and so he decided to make his career focused on charity, hence starting Growing Us Home.
Along with experience in fundraising and charity, Michael graduated at the top of his class in high school and is currently taking courses in college with the purpose of helping better run Growing Us Home. In college, Michael is working to better his understanding of agriculture, sustainability, and management to be able to run Growing Us Home as well as possible.
Growing Us Home operates on the mentality that hard work will be rewarded, and so Michael aims to mold Growing Us Home into an organization that can provide people with what they need to live in the moment and teach them the skills needed to succeed in the future.

---
Additional Board of Directors
Michael F. Belko: Executive Director & Vice President
Board of Directors member, Michael F. Belko, has an extensive professional history in the construction industry from owning his own construction company, holding leadership roles in several homebuilding companies, and serving as an executive in some of the country's leading commercial solar development firms. Michael is currently the President and Chief Executive Officer at Empower Energies, a renewable solar energy firm based in the DC Metro area.
With over 30 years of experience successfully leading both start-ups and mature companies, Michael is perfectly suited to guide Growing Us Home through the early development and growth of the company.
Seeing this as a way to both help others as well as start his sons on a fulfilling career path, Michael is motivated to see Growing Us Home succeed and has the knowledge and experience to oversee this endeavor.
---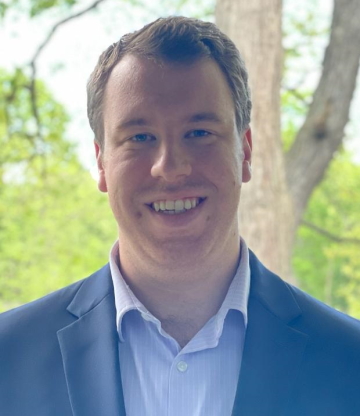 Jared Martin: Executive Director
Board of Directors member, Jared Martin, P.E., graduated from the University of Maryland: College Park with a degree in Mechanical Engineering in 2016 and has been performing Consulting Engineering and Project Management services for Major Regional Utilities in the DC Metropolitan area. His coursework focused on the applications of Renewable Energy and Principles of Sustainability in various design concepts.
Jared views Growing Us Home as an opportunity to improve the lives of others by providing the homeless community with the support they need to get back on their feet, while implementing environmentally conscious practices that help the world as a whole.