Care for Homeless is difficult on many levels. Homeless move, get exposed to lots of illnesses and don't typically eat or sleep well. Fortunately, the federal government stepped up to help the health care side of things with the Homeless Assistance Act of 1987, initially authorizing the Health Care for the Homeless (HCH) Program. Then, in 1996, several agencies that worked with and helped care for the homeless were combined into today's Consolidated Health Center Program. Along with that, he Patient Protection and Affordable Care Act (ACA) provided additional resources to expand services and deliver sites.

As our homeless crisis increases, these agencies have stepped up to be sure medical help is available for these unfortunately displaced people. A great source of knowledge and assistance is the Continuum of Care (mentioned in our Help with Housing for Homeless article). Adequate shelter will certainly be a positive step towards health care of the homeless. The CofC does that!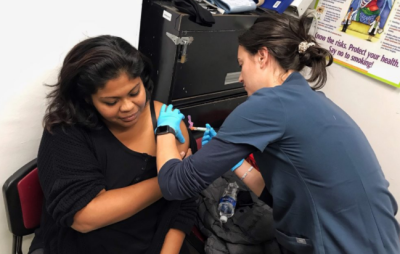 Since many of our countries' homeless gravitate towards the larger cities and metropolitan areas, most hospitals, urgent care and medical offices have seen a tremendous increase in homeless health needs. Fortunately, there are safety nets in place (mentioned above) to assist these medical facilities so they can continue to provide medical assistance with funding from various governmental agencies.
Some of the smarter cities have actually started a program that sends health care people and vehicles out to the actual areas that many of our homeless people are living to be sure they get help. This pro-active approach also helps these agencies spot a growing health problem before it gets out of control. As we mentioned, care for homeless is both preventive care and as needed care. As in all situations though, overwhelming health issues can really slow down the daily ability of a hospital, as an example, to cope with too many patients.
The more we can do to help keep our homeless society healthy, the better for all of us! Healthy food, good safe sleeping areas and even a part time job with a sense of responsibility helps keep people healthier and happier. 
Best of all, even in a small town area hospital, care for homeless cannot be denied. Granted, lots of paperwork will need to be completed, but that person will see a doctor and get the necessary care they need - it's part of our great health care system throughout the United States! 
Our mission, at Growing Us Home, is to help our homeless population get back on their feet and live a healthy lifestyle. Our Housing and Farming concept will become a reality with your help. See our donation options below!